DIESEL INJECTION PUMP TEST BENCH
NANTAI 12PSB Diesel Fuel Injector Pump Test Bench 12PSB Fuel Injection Pump Test Stand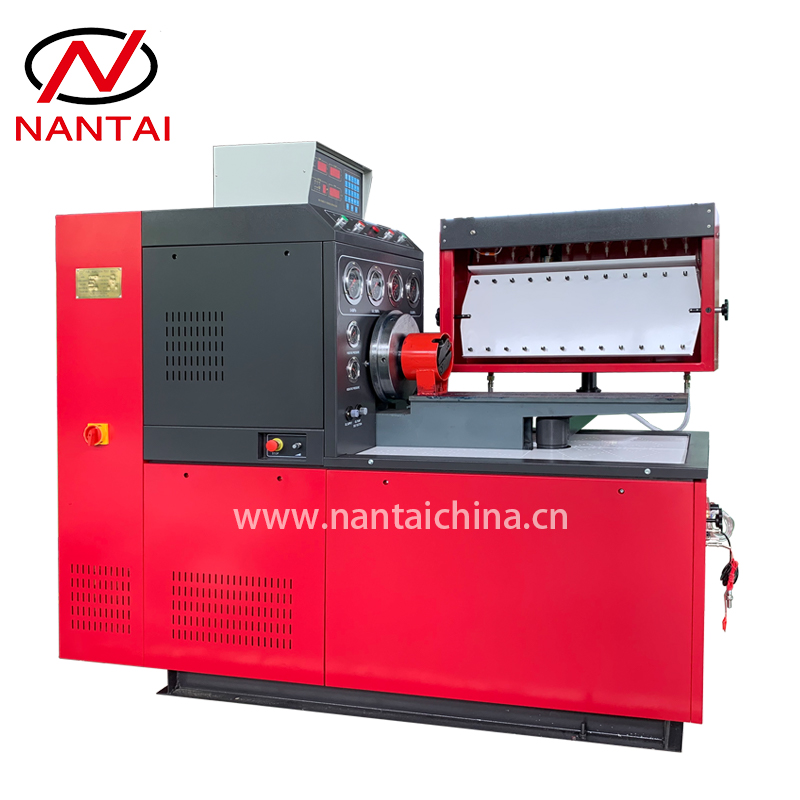 NANTAI 12 PSB Diesel Fuel Injector Pump Test Bench NANTAI Diesel Pump Calibration Machine 12PSB Fuel Injection Pump Test Stand
⬇️⬇️⬇️⬇️⬇️⬇️⬇️⬇️⬇️⬇️⬇️⬇️
Click Here to watch the full test video
⬆️⬆️⬆️⬆️⬆️⬆️⬆️⬆️⬆️⬆️⬆️⬆️
NANTAI Automotive Technology Co.,Ltd
Whatsapp/Wechat/Viber : +86 15621386250
⬇️⬇️⬇️⬇️⬇️⬇️⬇️⬇️⬇️⬇️⬇️⬇️
⬆️⬆️⬆️⬆️⬆️⬆️⬆️⬆️⬆️⬆️⬆️⬆️
Used for testing diesel mechanical pumps (in-line pumps and rotary pumps)
Characteristics:
1. Main motor frequency conversion adjust speed
2. Small value of reduction of speed, large output torque
3. High measurement accuracy
4. The function of overvoltage, overload and short circuit
5. Seven kinds of rotation speed presetting
6. Constant temperature controlled
7. Rotation speed, count, temperature and advanced angle display
8. Built-in air supply
9. Digital display
Main Function:
1. Measure each cylinder's oil supply capacity at various rotation speed
2. Measure Test each cylinder's injection time with static state
3. Checking the mechanical speeds governor
4. Test electromagnetic valve of distribution pump
5. Check pressure compensator
6. Checking of the pneumatic speed governor's vacuum performance
7. Test the oil-return quantity of distribution pump
8. Test inner pressure of distributor pump.
9. Test the sealing performance of injection pump
Technical parameters:
| | |
| --- | --- |
| Rotary speed | 0~4000RPM |
| Graduated cylinder | 45ml,150ml |
| Volume of diesel fuel tank | 60L |
| Temperature auto-control | 40±2℃ |
| Filter oil precision of test bench(μ) | 4.5~5.5 |
| D.C. Supply | 12V/24V |
| Feed pressure | 0~0.4Mpa(low); 0~4Mpa(high) |
| Air pressure(Mpa) | -0.03~0.3 |
| Measuring range of flowmeter(L/m) | 10~100 |
| Flywheel inertia ((kg*m) | 0.8~0.9 |
| Center height | 125mm |
| Electricity Supply | 380V 3 phase / 220V 3 phase / 220V 1 phase |
| Output power | 7.5KW, 11KW, 15KW, 18.5KW, 22KW or as request. |
Detail Pictures: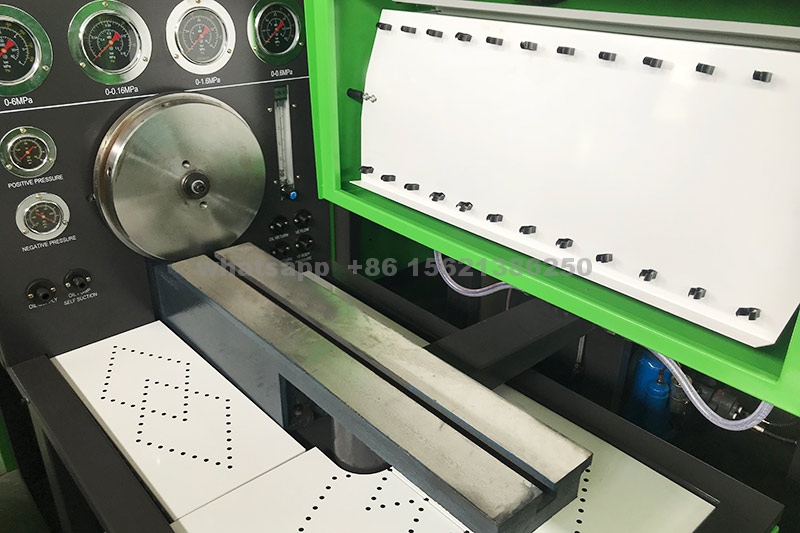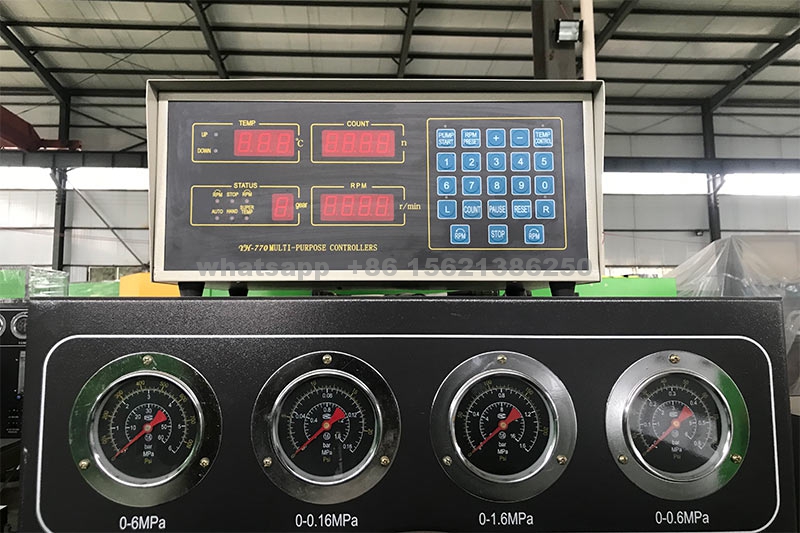 Contact information:
NANTAI Automotive Technology Co.,Ltd
Whatsapp/Wechat/Viber : +86 15621386250