COMMON RAIL TEST BENCH
NANTAI NT1010 Common Rail Common Rail High Pressure NT1010 Common Rail Diesel Injector and Pump Test Bench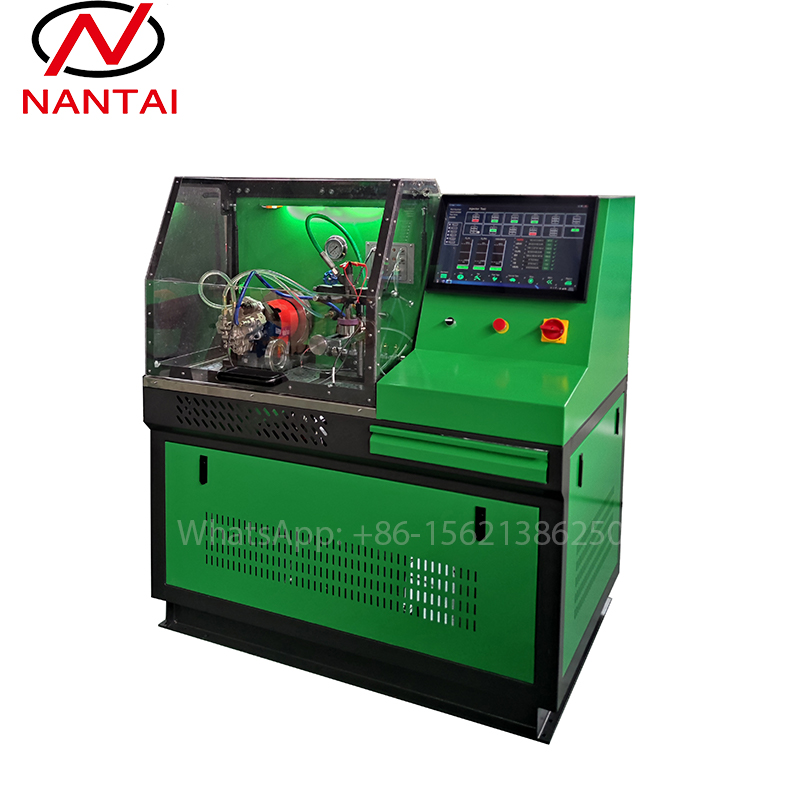 ⬇️⬇️⬇️⬇️⬇️⬇️⬇️⬇️⬇️⬇️⬇️⬇️
Click Here to watch the full test video
⬆️⬆️⬆️⬆️⬆️⬆️⬆️⬆️⬆️⬆️⬆️⬆️
NANTAI Automotive Technology Co.,Ltd
Whatsapp/Wechat/Viber : +86 15621386250
⬇️⬇️⬇️⬇️⬇️⬇️⬇️⬇️⬇️⬇️⬇️⬇️
⬆️⬆️⬆️⬆️⬆️⬆️⬆️⬆️⬆️⬆️⬆️⬆️
Common Rail Test Bench ➡️ Click on FaceBook see more:
Common rail test bench is the professional test bench which is used for testing common rail system, mainly test for common rail pump and injectors.

Also it is continuous fuel delivery analysis computerized measuring system for conventional and new diesel injection systems.

The electronic fuel delivery measuring system is compulsory for modern diesel injection system testing.

It guarantees a high level of re-productivity of the measured valve.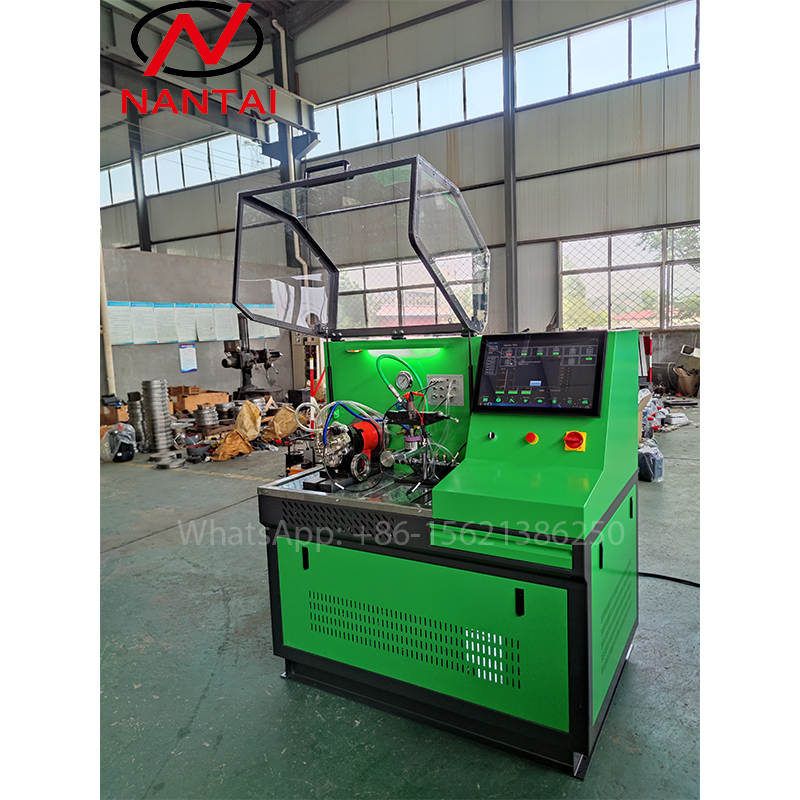 Function:
1, Test common rail pump
2, Test HP0 pump
3, Test common rail injector: (BOSCH, DENSO, SIEMENS, DELPHI, CUMMINS, CAT, etc, including CUMMINS ISG/XPI injector,4 pin injector).
4, Test piezoelectric injector
5, Test the injector's inductance and resistance
6, QR coding(injector coding for Bosch, Denso, Siemens, Delphi, Cummins…)
7, EUI/EUP (Optional)
8, HEUI (C7 C9 C-9 3126B injector) (Optional)
9, BIP for common rail injector(Optional)
10, CAT 320D pump test (Optional)
11, CAT HEUI (C7 C9) PUMP test (Optional)
12, HEUI (3406, 3408, 3412, FORD 6.0 injector) (Optional)
13, Forced cooling system (Optional)
14.All data can be searched, printed
15.Can connect to WIFI and upgrade test data for free. Also be operated remotely by teamviewer.
Technical Parameters of NT1010 injector tester common rail:
| | |
| --- | --- |
| Output Power | 7.5kw, 11kw, 15kw, 18.5kw |
| Electronic Power Voltage | 380V, 3PH / 220V, 3PH |
| Motor Speed | 0-4000RPM |
| Pressure Adjustment | 0-2600BAR |
| Flow Testing Range | 0-600ml/1000times |
| Flow Measurement Accuracy | 0.1ml |
| Temperature Range | 40±2 |
| Cooling System | Air or Forced Cooling |

Contact information:
NANTAI Automotive Technology Co.,Ltd
Whatsapp/Wechat/Viber : +86 15621386250