COMMON RAIL TEST BENCH
NANTAI NTS815A Common Rail Test and Mechanical pump Test Bench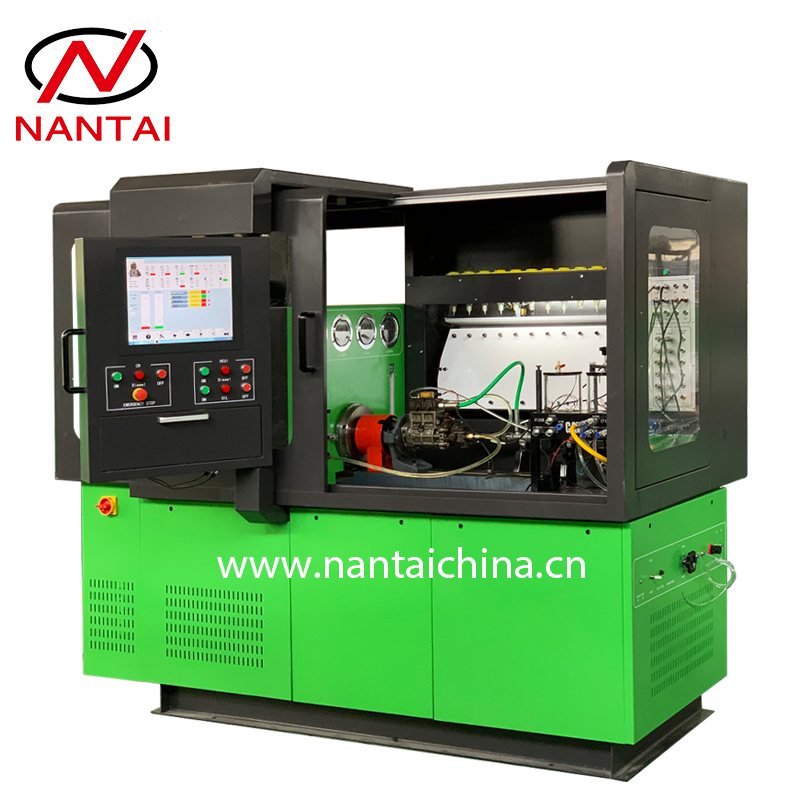 NTS815A test bench can be used to test Traditional
Mechanical Pump, Common Rail system, EUP/EUI
system, CAT HEUI system.
Click Here to watch the EUI HPI X15 test video
Click Here to watch the VP37 VP44 test video
⬇️⬇️⬇️⬇️⬇️⬇️⬇️⬇️⬇️⬇️⬇️⬇️
⬆️⬆️⬆️⬆️⬆️⬆️⬆️⬆️⬆️⬆️⬆️⬆️
Function:
1, Testing all traditional mechanical inline pumps, VE pumps(12 cylinders)
2, Test common rail pump
3, Test HP0 pump
4, Test common rail injector: (BOSCH, DENSO, SIEMENS, DELPHI, CUMMINS, CAT, etc, including CUMMINS ISG/XPI injector,4 pin injector).
5, Test piezoelectric injector
6, Test the injector's inductance and resistance
7, QR coding(injector coding for Bosch, Denso, Siemens, Delphi, Cummins…)
8, EUI/EUP (Optional)
9, HEUI (C7 C9 C-9 3126B injector) (Optional)
10, BIP for common rail injector(Optional)
11, CAT 320D pump test (Optional)
12, CAT HEUI (C7 C9) PUMP test (Optional)
13, HEUI (3406, 3408, 3412, FORD 6.0 injector) (Optional)
14,Test VP37 PUMP(Optional)
15,Test VP44 PUMP(Optional)
16,Test RED4 PUMP(Optional)
17, Forced cooling system (Optional)
18.All data can be searched, printed
19.Can connect to WIFI and upgrade test data for free. Also be operated remotely by teamviewer.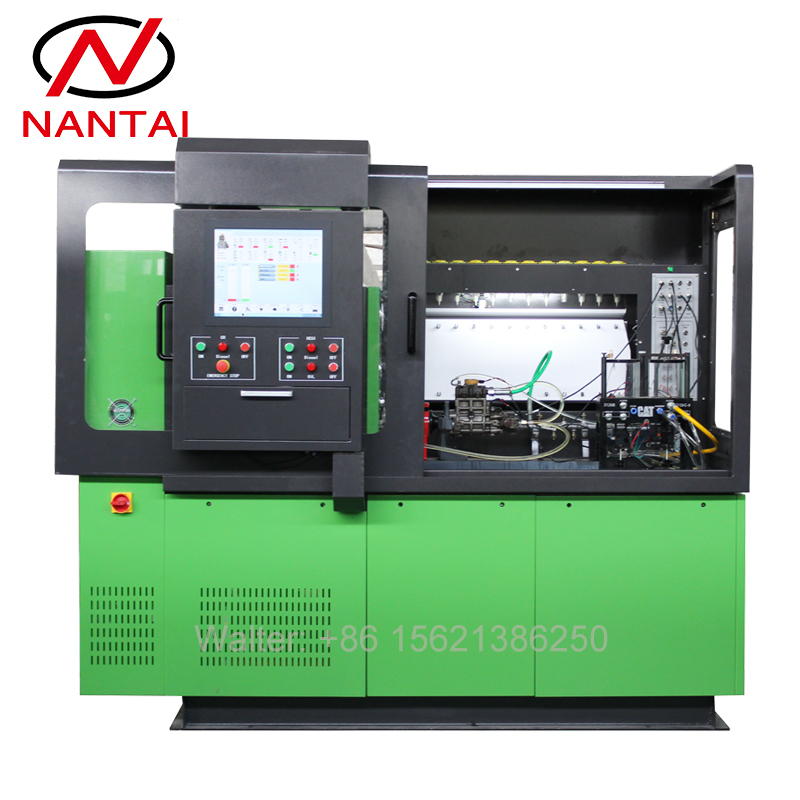 Technical parameter:
1.Industrial computer system, 17 inch color LCD touch screen control, easy to operate, stable performance.
2.The BOSCH CP3.3 pump is configured.
3.Out put power: 11KW / 15KW / 18.5KW / 22KW, for you to choose.
4. Input power: Voltage three-phase 220V / 380V voltage, for you to choose.
5. Motor speed range: 0-4000RPM.
6. BOSCH high pressure valve. pressure range 0-2400BAR. Rail pressure accuracy ±0.5 bar
7. Good quality China gear flowmeter for injector testing.Accurate testing, reliable and stable use.
Flow measurement accuracy:0.1ml,Flow testing range: 0-600ml/1000times
8.Italy GICAR flowmeter for pump testing.
9. Diesel tank: 40L
10. Size: 2300*1370*2100mm
11. Weight: 1300kg

Contact information:
NANTAI Automotive Technology Co.,Ltd
Whatsapp/Wechat/Viber : +86 15621386250